Voici les paroles de la chanson This Must Be The Place de David Byrne. La chanson This Must Be The Place a été écrite par David Byrne et a été utilisée pour la bande originale du film du même titre. Sur le site, vous pouvez aussi trouver la partition batterie – David Byrne – This Must Be The Place.
Home is where I want to be
Pick me up and turn me round
I feel numb – born with a weak heart
I guess I must be having fun
The less we say about it the better
Make it up as we go along
Feet on the ground
Head in the sky
It's ok I know nothing's wrong… nothing
Hi yo I got plenty of time
Hi yo you got light in your eyes
And you're standing here beside me
I love the passing of time
Never for money
Always for love
Cover up and say goodnight… say good night
Home – is where I want to be
But I guess I'm already there
I come home – she lifted up her wings
I guess that this must be the place
I can't tell one from another
Did I find you, or you find me?
There was a time
Before we were born
If someone asks, this where I'll be… where I'll be
Hi yo
We drift in and out
Hi yo
Sing into my mouth
Out of all those kinds of people
You got a face with a view
I'm just an animal looking for a home and,
Share the same space for a minute or two
And you love me till my heart stops
Love me till I'm dead
Eyes that light up, eyes look through you
Cover up the blank spots
Hit me on the head
Ah ooh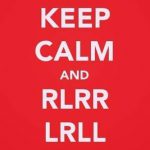 Diplômé d'un baccalauréat en sciences de l'information et de l'informatique à Manille (Philippines). Devenu Data Researcher et Encoder, serveuse à Dubaï et au Koweït, représentant du service clientèle pour les clients américains et britanniques, et maintenant entrepreneur à temps plein. Écouter de la musique sous toutes ses formes, jouer de la batterie et d'autres instruments de percussion, mais aussi jouer de la guitare, du clavier et du xylophone, chanter, danser, écrire des poèmes et composer des chansons sont mes passe-temps préférés.