Les paroles de la musique Last Goodbye par Jeff Buckley sont ici. Sorti en 1994, le single Last Goodbye est issu de l'album Grace. La partition batterie de Last Goodbye est également disponible sur le site.
This is our last goodbye
I hate to feel the love between us die
But it's over
Just hear this and then i'll go
You gave me more to live for
More than you'll ever know
This is our last embrace
Must I dream and always see your face
Why can't we overcome this wall
Well, maybe it's just because i didn't know you at all
Kiss me, please kiss me
But kiss me out of desire, babe, and not consolation
You know it makes me so angry 'cause i know that in time
I'll only make you cry, this is our last goodbye
Did you say 'no, this can't happen to me,'
And did you rush to the phone to call
Was there a voice unkind in the back of your mind
Saying maybe you didn't know him at all
You didn't know him at all, oh, you didn't know
Well, the bells out in the church tower chime
Burning clues into this heart of mine
Thinking so hard on her soft eyes and the memories
Offer signs that it's over… it's over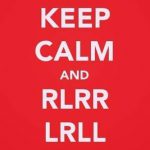 Diplômé d'un baccalauréat en sciences de l'information et de l'informatique à Manille (Philippines). Devenu Data Researcher et Encoder, serveuse à Dubaï et au Koweït, représentant du service clientèle pour les clients américains et britanniques, et maintenant entrepreneur à temps plein. Écouter de la musique sous toutes ses formes, jouer de la batterie et d'autres instruments de percussion, mais aussi jouer de la guitare, du clavier et du xylophone, chanter, danser, écrire des poèmes et composer des chansons sont mes passe-temps préférés.