Web Music School vous propose la partition de batterie de Kashmir par Led Zeppelin mais aussi la partition de batterie de Black Dog par Led Zeppelin, partition de batterie de Whole Lotta Love par Led Zeppelin, et partition de batterie de Stairway To Heaven par Led Zeppelin. Les paroles de cette chanson sont également disponibles ici. La chanson Kashmir a été écrite par Robert Plant juste après la tournée américaine du groupe en 1973.
Oh let the sun beat down upon my face
With stars to fill my dream
I am a traveler of both time and space
To be where I have been
Sit with elders of the gentle race
This world has seldom seen
Talk of days for which they sit and wait
And all will be revealed
Talk and song from tongues of lilting grace
Sounds caress my ear
But not a word I heard could I relate
The story was quite clear
Oh, baby, I been flying
No, yeah, mama, there ain't no denyin'
Ooh, yeah I've been flying
Mama, mama, ain't no denyin', no denyin'
All I see turns to brown
As the sun burns the ground
And my eyes fill with sand
As I scan this wasted land
Trying to find, trying to find where I've been.
Pilot of the storm who leaves no trace
Like thoughts inside a dream
Heed the path that led me to that place
Yellow desert stream
My Shangri-La beneath the summer moon
I will return again
Sure as the dust that floats high in June
When movin' through Kashmir.
Oh, father of the four winds, fill my sails
Across the sea of years
With no provision but an open face
Along the straits of fear
When I'm on, when I'm on my way
When I see, when I see the way, you stay
When I'm down
When I'm down, so down
Ooh, my baby, ooh, my baby, let me take you there
Come on, come on
Let me take you there, let me take you there.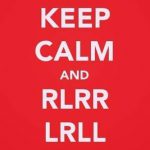 Diplômé d'un baccalauréat en sciences de l'information et de l'informatique à Manille (Philippines). Devenu Data Researcher et Encoder, serveuse à Dubaï et au Koweït, représentant du service clientèle pour les clients américains et britanniques, et maintenant entrepreneur à temps plein. Écouter de la musique sous toutes ses formes, jouer de la batterie et d'autres instruments de percussion, mais aussi jouer de la guitare, du clavier et du xylophone, chanter, danser, écrire des poèmes et composer des chansons sont mes passe-temps préférés.